Last week was very busy! CYCLOPS was released and many fine folks had a lot of good things to say about it (see blog postings below). I am very thankful to those of you who bought the record! I also debuted my video for Code of Fishermen- please check it out if you haven't already. Below is also a song that did not make the cut for CYCLOPS, but may be on the next album. I have to tell you I am not exactly sure what the lyrics mean, but I know it was about a guy waiting for a girl to break up with a boyfriend so that he could move in.
Kudos for CYCLOPS:
Here is also a page of song notes that I found today with Angie as we were cleaning- I laughed for a while when I read this- who will ever take me seriously?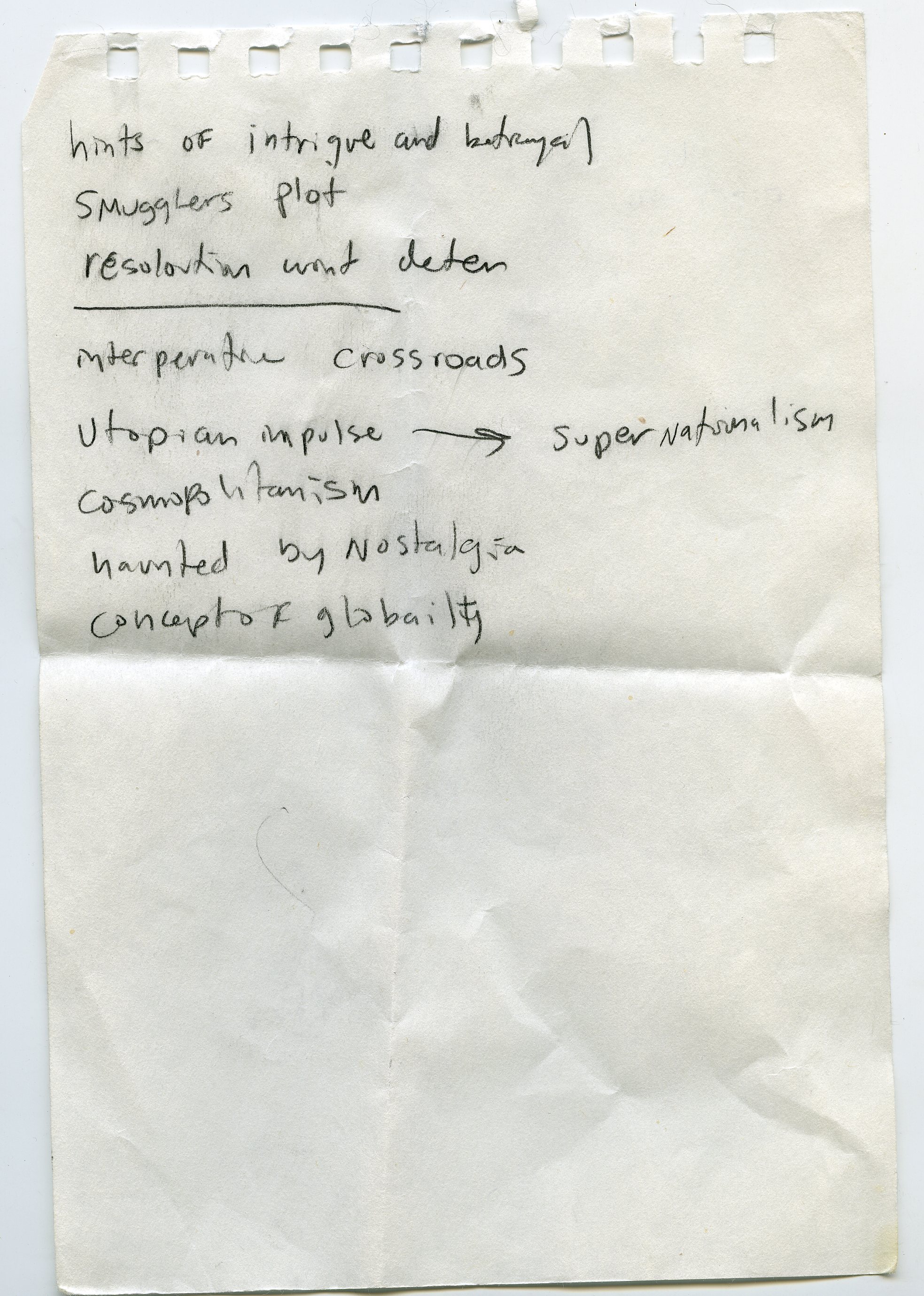 "break his heart, don't hold his hand!
Podcast: Play in new window | Download